Smoothies - Why They Are the Best, and Where to Find the Best!
---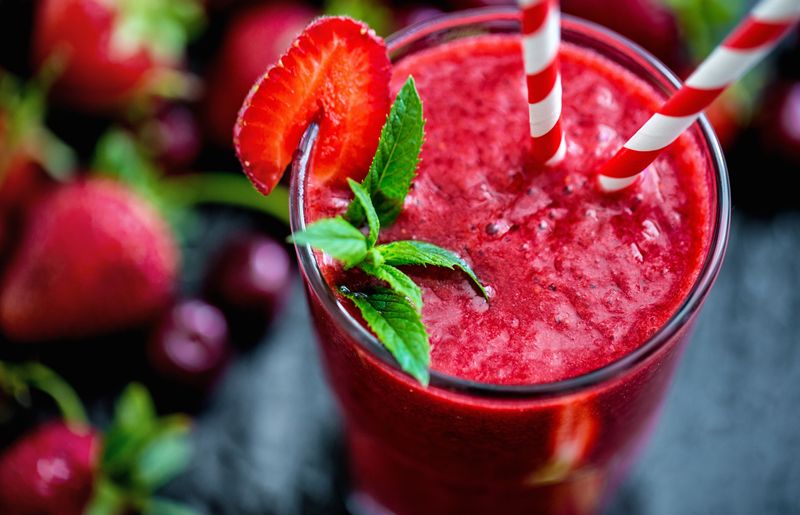 One of the things that people love most about smoothies is that they taste fantastic and they are healthy for you. Not many foods can double as both a nutritious and tasty treat. The key to an excellent smoothie is using the freshest ingredients at the peak of the season, which is why Beech Restaurant picks our smoothies to cater to the right time of year and to always provide the healthiest alternatives to snacking that we can offer. Each of our Beech Restaurant locations has its list of favorites that keep our locals coming back again.
Our Signature Smoothies
At Beech Restaurant, we offer several smoothie classics and others that are made to order. Try the Sperry Berry; it's full of strawberry, raspberry, acai, blueberry, coconut water, and banana. It is a great way to help reduce inflammation and to detox after the holidays. Our Green One is made from kale, spinach, basil, pineapple, coconut water, and apple, and packs a real punch. The Avie Monkey is a treat that people go ape over, containing almond milk, peanut butter, dates, cacao nib garnish, cinnamon, ginger, and banana. And the Basil Sunshine will make your insides shine with pineapple, mango, basil, lemon, agave, and coconut water.
Smoothies Are a Healthy Treat Any Time of Day
"Smoothies" is a general term for a blended drink that has all your favorite flavors mixed in. Whether it is fresh fruits and vegetables, proteins and fats, or things like flaxseed and oatmeal that help contribute enough daily fiber to manage your weight, smoothies can support many of your body's systems all at once. At Beech Restaurant, we combine the healthiest and freshest ingredients so that you always get the best health benefits while also satisfying your hunger for a morning, mid-morning, or even dessert/after-dinner treat.
Variety is a Plus
When you make a smoothie a part of your daily routine, you can include all the things necessary to support your immune system, increase your intake of fresh fruits and vegetables, and reduce your caloric consumption by sticking with lean proteins and dairy alternatives. There aren't many other treats that you look forward to that are good for you, too. If you vary the ingredients regularly, you will increase all the nutrients in your diet and improve your overall health and wellness.
As we quickly roll into the New Year, many of us will resolve to eat healthier and more nutritious things in 2022. Committing to coming into Beech Restaurant for smoothies is an excellent way to up your intake of goodness without punishment. You will love them so much, they just might become your dessert substitute for the year. Looking to help someone you love make 2022 the year they change their ways and improve their health? Buy them a gift certificate for the upcoming year to keep them on track for a healthier and happier New Year.