Beech has the Best Poke Bowl in Mount Pleasant
---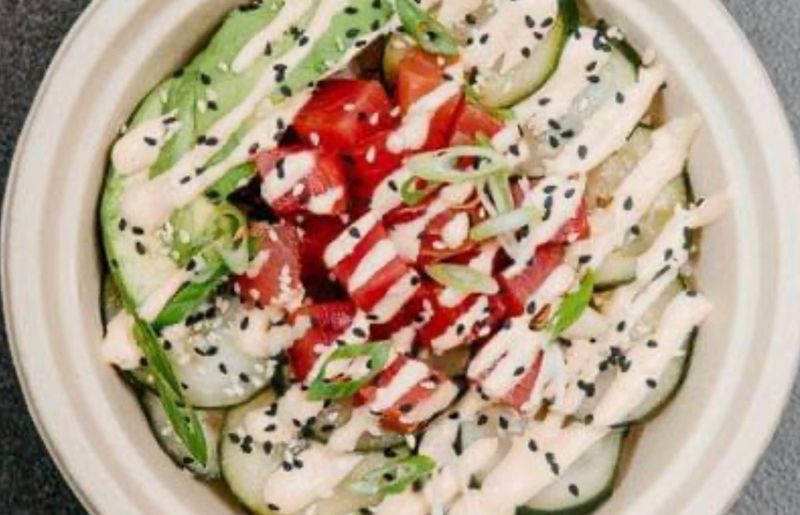 When it comes to food, fads come and go - but ones people enjoy and that are healthy tend to stick. Poke bowls are all the rage right now, which is prompting people around the area to search for "poke bowl Mt. Pleasant" online. But what are poke bowls, and why are they so popular?
What is a Poke Bowl?
If you have been on social media lately, you have probably been inundated with images of poke bowls or started to see them pop up on menus. Poke bowls are pronounced "POH-keh," but besides an unusual name you might be wondering what the appeal is. The definition of poke is "to cut or slice" in the Hawaiian language. Chunks of raw fish, typically tuna, are tossed over rice with various other ingredients, like vegetables. There are many different umami-type sauces that can be drizzled on top. In terms of genre, it is the sushi for the 2020s.
What Makes Them So Amazing?
People aren't just getting on board with the name; poke bowls are popular because they are full of amazingly fresh ingredients and tastes. After the base of rice, the sky's the limit for how many other things you can pile on top. But just because someone is picking up on the trend and putting it on the menu, that doesn't mean that they are creating the best poke bowl in Mt. Pleasant.
Our Favorite Poke Bowls
There is a reason our restaurant is always packed: it is because poke bowls aren't a side dish, they are our main focus. We don't just want to create a superior product through taste and uniqueness; we also care about things like freshness, using sustainable foods, promoting local growers and farmers, and always using foods at the peak of ripeness. As we head into fall, these are our most popular and favorite poke bowls that are a must!
The Acai Twist
Although traditional poke bowls contain rice and raw fish, we thought, why not put a healthy and tasty twist on them and pack them with acai berries and other goodness? The acai berry makes our bowls look amazing; it also packs them with 500% more antioxidants than you find in blueberries. And from there, we add 100% gluten-free and organic granola and fresh fruits to make a great mid-day snack, dessert, or entire meal. Whether you choose the Beech Bowl or the Delecta-Bowl, you are sure to get an eye-catching, mouth-watering taste extravaganza.
Poke
Our traditional poke bowls have only the freshest and healthiest ingredients. We start with the same basis as other establishments, but we go one step further and ensure that the ingredients are all organic, fresh, and have the unique flavors that set us apart. Our Hawaiian Style Poke comes with nori seaweed, scallions, macadamia nuts, sesame seeds, and pineapple; for a little less traditional option, our chicken bowl comes with our version of hot and sour chicken, white rice, and sesame seeds, and your choice of sauce. You can choose from our four essential bowls, or you can get creative and build your own - the possibilities are endless.
Additional Musts
We might specialize in poke bowls, but we have other spectacular things. Our bread and bagels are a great accompaniment that comes fresh from the local bakery of Normandy Farms. Whether you add on our toasted bagel or avocado toast, it is sure to put your tastebuds over the edge with joy!
If you haven't seen or heard of a poke bowl, you might be one of the last left. Although there are lots of places to choose from, Beech Restaurant isn't hopping on the bandwagon - we are the band! Don't just search for "poke bowl Mt. Pleasant" - come in today and find out why they are making such a splash around the globe today.