9 Health Benefits of Eating Our Avocado Toast - Revealed!
---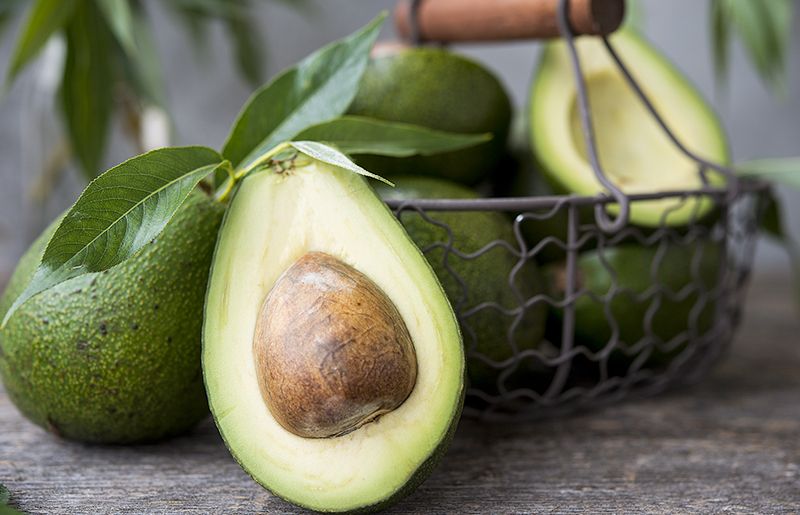 There is a reason people are going crazy for avocado toast in Charleston, SC…avocados taste spectacular. But it isn't just about their taste; Charlestonians are flocking to buy Beech's amazing avocado toast for the health benefits it provides. Just one serving of avocado packs enough nutrients, vitamins, and minerals to help you maintain a healthy lifestyle and weight. If you don't know what a superfood it is, here are 9
health benefits
that eating avocado toast today can supply!
Avocados Are Nutritious
The key to a healthy diet is getting enough vitamins and minerals daily to keep your body strong. Avocados are considered a superfood because they pack so much goodness into one serving. They provide 20 vitamins and minerals, including vitamin D, folate, vitamin C, potassium, vitamin B5, vitamin B6, and vitamin E. They also have magnesium, copper, manganese, iron phosphorus, Vitamin A, iron, B1, B2, B3, and zinc. With the busy lifestyle that most of us lead, getting all those good things in one food is awesome!

They Have More Potassium Than Bananas
Avocados are extremely high in potassium - more so than bananas. Studies indicate that a diet high in potassium reduces the risk of high blood pressure, kidney failure, strokes, and heart attacks. Potassium is also required for your cells to function properly, so getting enough daily is a must!

Avocados Are Loaded with Monounsaturated Fatty Acids to Help Heart Health
Avocados are loaded with fat - but good fat! 77% of the calories that come from an avocado come from healthy fat. The majority of the fat contained in avocados is oleic acid, which is linked to health benefits like reduced inflammation in the body and protective effects against certain types of cancers.

Full of Fiber
Maintaining an optimally functioning digestive system and weight requires getting enough fiber in your daily diet. Avocados are rich in soluble fiber, which feeds your gut bacteria. Eating avocados also might contribute to weight loss, reduce blood sugar spikes, and lower your risk of chronic disease. Do you need any other reasons?

Avocado Toast Might Lower Your Cholesterol
Studies have shown that avocados might help to limit the risks associated with high cholesterol levels. Eating a diet rich in avocados has been shown to reduce total cholesterol, blood triglycerides by as much as 20%, LDL by as much as 22%, and increase HDL up to 11%.

They Are Loaded With Antioxidants
Avocados have a high concentration of zeaxanthin and carotenoids, which are critical for eye health. Also, research suggests that eating avocados might help to reduce your risk for macular degeneration and cataracts. It is easy to SEE why you should fill up on them!

Reduce Your Risk of Certain Types of Cancers
Studies have indicated that eating avocados might provide some protection against certain types of cancers. They may also aid in reducing the effects of chemotherapy in lymphocytes and inhibit the growth of prostate cancer cells.

Help Maintain a Healthy Weight - or Even Lose Some!
Avocados might help you to both lose weight and maintain it. Not only do they aid in appetite suppression; a high intake of soluble fiber is an excellent weight-loss tool. When you eat fewer calories because you are satiated, you lose weight - it is simple math. Our avocado toast might make achieving your weight loss goals easier and less punishing - and it's tasty, too!

It Just Tastes Darn Good!
When it comes to food, it can be disappointing that most of the things that taste the best are not always great for us. Our avocado toast is by far one of the best-tasting foods on our menu, which is why it is so popular. For a change, you can eat something that tastes amazing and is amazing for you - a win-win scenario for sure! Our avocado toast in Charleston, SC, is one of the most popular things on our menu. To compliment it, we use Normandy Farms, a local company, for our bread and bagels. It is a unique artisan farmhouse sourdough fresh baked for us. Avocado toast isn't just about tasting great - it provides you a highly nutritious snack that is good for you. Stop in today and get a treat that helps you to lose weight, maintain a healthy digestive system, and might help to reduce your risk of cancer. The best part? It is so good, you won't know it's also good for you. At Beech, we care not only about the taste and quality of our food, but also the health of those who eat it. So
eat away without guilt today
!