Beech Restaurant is Branching out to the James Island, SC Community!
---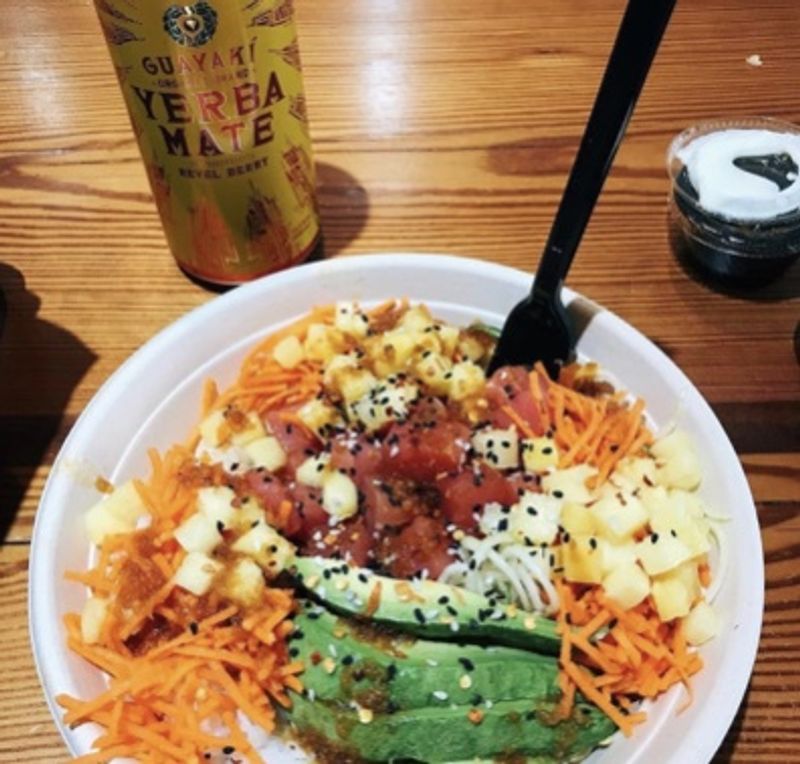 We are excited to announce that our restaurant is coming to James Island, SC! Last year was undoubtedly an unprecedented time for everyone. And while other restaurants had to scramble to stay afloat, we not only survived - we were able to thrive, and we want to thank our many patrons for the outpouring of support. We are honored to know that while many well-established franchise restaurants didn't weather the storm, we were able to expand in the face of adversity.
Our New Poke Bowl
Our focus at Beech Restaurant has been and always will be on delivering the freshest, healthiest, and above all tastiest fast food in the Lowcountry area and beyond. And we never stop trying to improve on our bowls, introduce new eclectic tastes, and fascinate our customers! Our latest bowls are sure to be a hit, and we can't wait to bring them to James Island, as well as our first and second locations in Charleston and Daniel Island.
The New Poke Bowl
Our poke bowls are sushi-based concoctions that are made with the healthiest and freshest ingredients around. Poke bowls, which originated in Hawaii, have quickly become a hit in the Charleston area and beyond. They feature cubed-cut raw fish, and are blended with rice, veggies, and your favorite toppings for a taste sensation that is sure to please! Our newest creations are:
The Original "OG"
Ahi tuna, white rice or zucchini noodles, avocado, pickled cucumber, scallion, and spicy mayo
New Acai Bowl
"Coco-Cashew"
House-made cashew butter, gluten-free 100% organic granola, blueberries, coconut flakes, and raw honey
Don't Forget the Juice!
One of the things that have made our restaurants so popular is our commitment to providing the freshest juices using only sustainably-sourced and organic ingredients for both a healthy and delicious refreshment. And for the smoothie lover, we have the most uniquely combined flavors to delight the senses.
Our Commitment to Community and Health
Our restaurant was born out of the desire to deliver the highest-quality, all-natural, and healthiest ingredients at their peak, while still being insanely delicious. We believe that health starts at both a community and personal level, and if you do your part, we will continue to provide all the best flavors.
Whether you partake in our fresh juice concoctions or our poke bowls, you can rest assured knowing you are doing something to improve your health without sacrificing a tasty meal. We can't wait to see you in our new location soon. And don't forget to post your pleasure to social media - we love the attention!
Please download the mobile app to skip the line and collect loyalty points!